The Warsaw University of Life Sciences (Polish: Szkola Glówna Gospodarstwa Wiejskiego, SGGW), was established in 1816.
It is the largest agricultural university in Poland, employing over 2,600 staff including over 1,300 academic educators. The University is since 2005 a member of the Euroleague for Life Sciences (ELLS) which was established in 2001. The SGGW offers around 37 different fields of study on 13 faculties:
Agriculture and Biology, Animal Sciences, Applied Informatics and Mathematics, Civil and Environmental Engineering, Economic Sciences, Food Sciences, Forestry, Horticulture and Landscape Architecture, Human Nutrition and Consumer Sciences, Humanities, Production Engineering, Wood Technology, Veterinary Medicine.
WULS-SGGW has been declared number one in the rankings of life science universities in Poland, and has always been in the top of Polish universities, at current, it enrolls around 27,000 students.
University collaborates with 170 international partners from all continents. On the annual basis, about 1400 University employees and students travel internationally (including about 200 students participating in international practical training programmes). WULS-SGGW is a member of prestigious international organizations such as the Euroleague for Life Sciences (ELLS), European Universities Association (EUA), Interuniversity Consortium for Agricultural and Related Sciences (ICA) and many others.
Since 1990 WULS-SGGW has actively participated in the European programmes as a university from an associate, a candidate and since 2004 from an EU Member state. Currently, the staff of WULS-SGGW participate in European educational programmes (Erasmus, Erasmus Mundus, CEEPUS, Leonardo da Vinci, Grundtvig, Jean Monnet, Tempus) and research programmes (6 and 7 Framework Programme, EUREKA, COST, Culture).
Warsaw University of Life Sciences was qualified to the top one hundred international universities in the field of agriculture and forestry (34th place) by QS World University Rankings of the TopUniversities.com, and it was awarded as "The Most innovative and creative University in Poland in generating job prospects.
The Faculty of Wood Technology of the Warsaw University of Life Sciences is one of the oldest European academic faculties dealing with furniture industry and wood sciences problematic. Established in 1948, it started working as part units from the Faculty of Forestry.
Studies on Faculty of Wood Technology are based on long-term experience, building of connections with industry and creating professional science-didactic base. Students on the faculty can get skills in materials science and new materials, entrepreneurship, wood restoration, furniture design and manager of technological processes or manager of own wood industry factory. The faculty currently offers three different kind of studies:
• Engineering studies (education can be done on 2 specializations: Wood Technology and Furniture),
• Master studies, among others, the faculty currently offers a Master Degree with three specializations: Management and ICT techniques in wood-materials engineering, furniture industry and wood constructions and restoration and renovation of furniture. Since 2000, nearly 1000 students have participated in the Master´s degrees that the faculty offers.
• PhD studies in any of the fields of expertise of the faculty described above.
Faculty is the main provider of engineering and management staff for Polish furniture industry – which is the largest in Central Eastern Europe, and is ranked on 4th position among the top furniture manufacturers and exporting countries worldwide.
Faculty is continuously involved in the whole wood/furniture industry issues, including scientific work, research, cooperation with companies, projects. Till today total number of Faculty graduates and undergraduates have reached over 3000. All our graduates work in: woodworking factories (furniture, wood materials, construction industry-wood construction), design offices, protection and preservation of wood workshops, timber trade, wood products, products for conservation and preservation of wood.
Faculty of Wood Technology of WULS has professional staff with high experience in the furniture and woodworking industries and in the preparation of study programs. Faculty employs around 60 teachers, for around 650 students that are attending courses every year.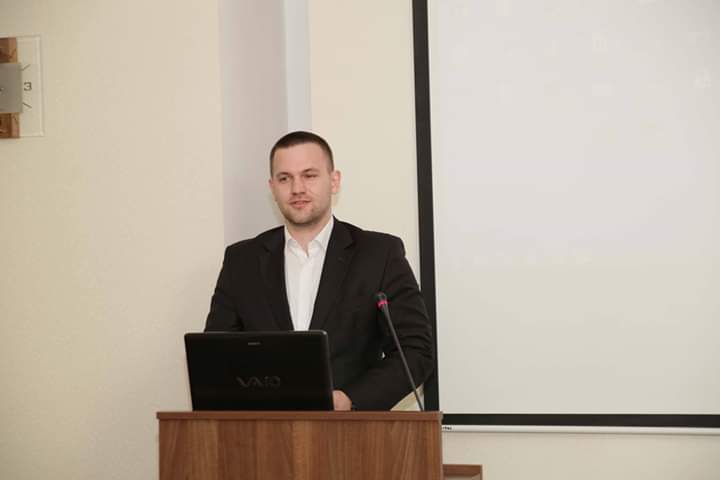 dr Michał Dziedzic
Lecturer at WULS. Author of publications in the field of law (commercial, criminal), penitentiary and criminology. Interested also in green criminology, mainly environmental crimes and combating them. Has extensive knowledge of crime prevention and probation systems. Participated in national and international conferences.
Ph.d. in criminal law obtined in 2014 based on the topic "Legal and Criminology Aspects of Disintegration of the Public Procurements Law System". M. A. of Laws (University of Warsaw), M.A. of Applied Social Sciences and Resocialization with specialization in Law and Criminology (University of Warsaw), Postgraduate studies in Property Valuation, Real Estate Agencies and Property Managemnt (Real Estate University of Warsaw).
Legal adviser (advocat), admitted to Chamber of Legal Advisers in Warsaw. Author of legal opinions in the field of e.g. commercial, civil and real estate law. Provides legal services to business and state entities in the field of business law, civil and criminal law. Represents clients before courts, law enforcement authorities and arbitration courts. Took part in trade negotiations.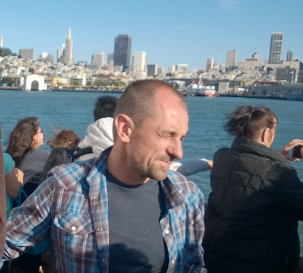 dr hab inz. Marcin Zbiec
Head of Division of Construction and Technology of Final Wood Products of Faculty of Wood Technology, Expert on woodworking of Association of Foresters and Wood Technologists. PhD obtained in 2004 on the topic of "Tool wear diagnosing in milling of wood-based materials" Lecturer on Production Facilities, Exploitation of Woodworking Machinery and Computer Aided Design. Habilitation in 2014, on the topic of "Ceramic composites for milling of wood-based materials". In 2015 awarded in "Top 500 innovators" programme (amongst the top five hundred innovators of Poland)
Author or co-author of around 100 research publications, cooperator of 3 national and 3 international projects, participant of several international scientific conferences. President of the biggest international conference about furniture and wood technology organized every year in Poland
dr hab inz. Piotr Boruszewski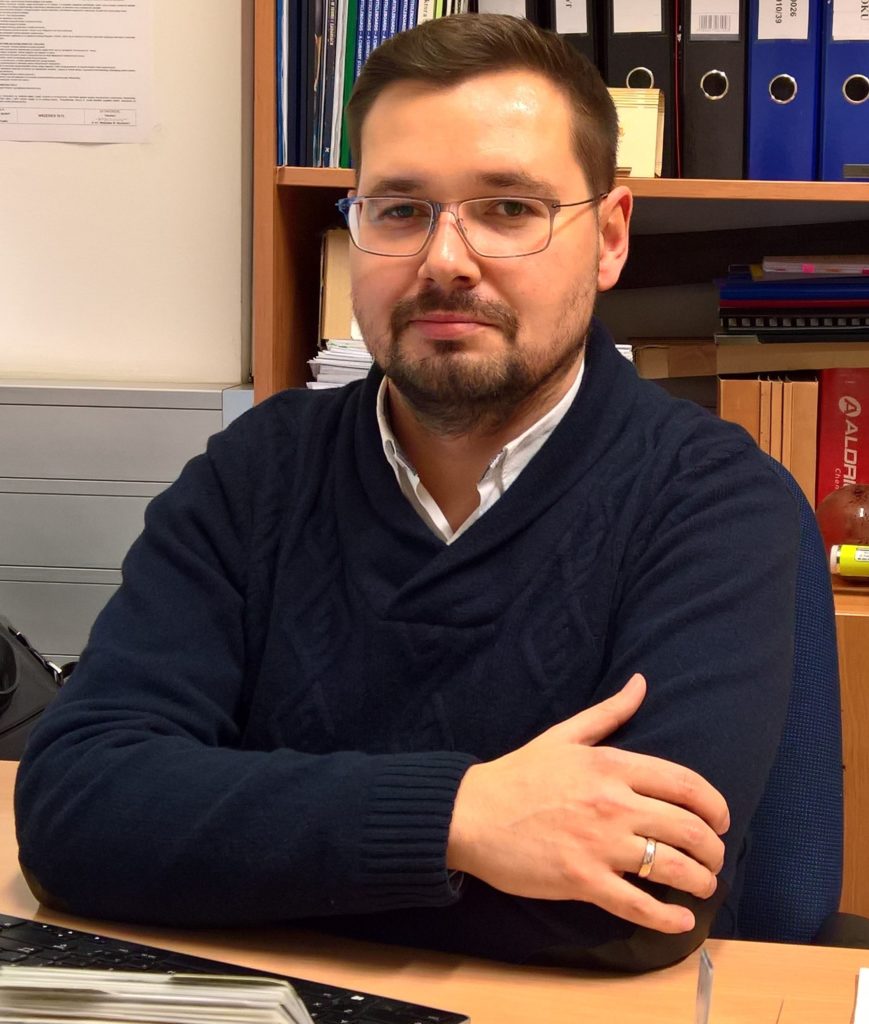 dr hab inz. Piotr Boruszewski
Head of Department of Technology and Entrepreneurship in Wood Industry of Faculty of Wood Technology Warsaw University of Life Sciences. PhD obtained in 2008, habilitation in 2018. Scientific activity mainly includes research of possibility to use lignocellulosic biomass renewable in a short cycle as a raw material ingredient in wood based materials technology. Research-implementation activity is strictly connected with co-operation with industrial companies. Author or co-author of around 130 research publications, cooperator or leader of 10 research projects, participant of many international scientific conferences. Author of 6 implementation solutions, co-author of application (feasibility study) for starting-up WoodINN Sectoral Program for forestry-wood sector, which has been indicated by the National Center for Research and Development in 2017. Participation in creation of scientific networks and 6 scientific consortiums with wood and construction sector companies as well as with leading research centers in Europe for the needs of research calls. Expert of the Ministry of Investment and Development for substantive evaluation matters within 4.5 Activity – Investments with high importance for the economy support, member of opinion committee in the Ministry of Investment and Development. In 2013 obtained title of Polish Science Leader 2013, given by the National Center for Research and Development and awarded in "Top 500 innovators" programme (amongst the top five hundred innovators of Poland).