Faculty of Science and Technology (FST), involved in MAKING 4.0, is one of the largest faculty in UKM which consists of 5 schools and 6 research centres and offers with 19 post graduate degree programs. Faculty of Science and Technology offers 21 undergraduate programs. UKM has been involved in many research collaborations which have been carried out by the staff members with other international organisation all over the world. This includes the student and staff exchanged program, technical training program, and industrial attachment for both student and faculties' members. Hence, the faculty, based on MAKING 4.0 hope establish of the joint program with Eramus+ in order to enhanced the current activities with capacity building and training on related activities, joint research facilities, research publications and research findings together with joint research supervision and teaching of undergraduate and postgraduate (MSc and PhD) research program.

UKM will be able to combine various multi discipline from various faculties and institutes, not only FST, such as on plant genetic (for wood supply), wood processing including wood composites, wood-plastic composites, adhesive and coating using conventional and renewable resources, furniture design and economy study including the chain supply, life cycle, CO2 sequencing, strategy on labour, technology, raw materials supply and economy. These can be tailored toward and targeted for new skill for the Industry 4.0.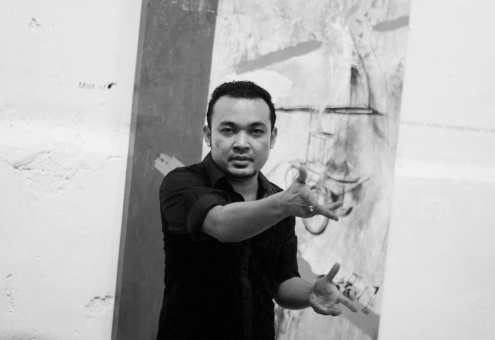 Associate Professor Azimin Tazilan. PhD
2010.PhD *MicroArchitecture: Sustainable & Development (Urban Street / Green Technology), (UKM)
1996. MA Interior-Architecture Design, & 3Dimensional Design (Manchester Metropolitan, UK)
1994 Diploma ID (UiTM)
+ Professional Registered: Board of Architect Malaysia (LAM) / Interior Designers | MiiD | MINDS | BSVN
He received PhD on Micro-Architecture & Design on Sustainable Development urban street; at LESTARI, UKM in 2010. A Master degree holder in Interior Architecture Design & 3Dimensional Design at Manchester Metropolitan University,UK in 1996. An Associate Professor in Dpt. of Architecture, Faculty of Engineering and the Built Environment, UKM. An international award winner for his design, research work, inventions, innovation on various competitions. Professional degree in interior design and architecture design practices has enhance Azimin's skill on research-development, design innovation and product commercializing that integrates the green technology / energy, engineering and culture. Appointed as Director/CTO of a university spin-off company has exhilarated his knowledge and ability bridging the gap of R&D & Commercialization to the real world.
Invited in a few series of live telecast of ASTRO/TV forums for his opinions and critical thinking on design, innovation, green technology & sustainable issues which has address relevant messages to public knowledge enlarge. Publishing a several writing books, journal and papers focusing on related issues such as micro-architecture, street-urban boundary, spaces, and architecture design lead him the quest to identify the character and identity in the built environment and nation building. His believes that a good innovative product must require a precise understanding on cognitive thinking within: sciences, advance technology, arts & community.
Inspired by nature and woods through his 'kampung' (Village) child hood lifestyle; has developed a unique series of understanding of product such as furniture, micro-architecture, arts & design, lifestyle would WORKS perfectly in-between.
Chin-hua Chia (Assoc. Prof. Dr.)
Chia is currently Associate Professor in the Materials Science Programme, Faculty of Science and Technology, Universiti Kebangsaan Malaysia (UKM). He obtained his Bachelor Degree and Ph.D. in Materials Science from UKM in 2003 and 2008, respectively. His core research interests include the development of nanomaterials and nanocomposites. Chia has published more than 140 research articles, 4 books, 5 book chapters and more than 80 conference proceedings. Chia is currently Editor of Sains Malaysiana. He received the Best Young Scientist Award in 2012) and the Excellent Service Award in 2013 from UKM. He received the Young Scientist Award from the Malaysian Solid State Science and Technology (MASS) in 2014. He has also received the Distinguished Lectureship Award by Chemical Society of Japan (CSJ) in 2017.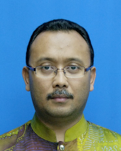 Sr. Dr. Mazlan Mohd Tahir, MRAIC, MBEng, MISM
Mazlan Mohd Tahir graduated in a multiple-disciplinary field of the built environment. He holds a diploma in Engineering from Cape Breton University, Canada as well as a Bachelor in Environmental Design and a Master in Architecture degrees from Dalhousie University (formerly the Technical University of Nova Scotia – TUNS), Canada. He received his PhD in Architecture from Universiti Kebangsaan Malaysia (UKM). Mazlan is a Registered Building Surveyor with the Royal Institute of Surveyor (RISM) as well as being a member of both the Royal Architectural Institute of Canada (RAIC) and the Association of Building Engineers UK (ABE).

His area of specialization and research are Architectural Design and National Identity, Housing, Building Technology and Sustainable Architecture with emphasis on traditional architectural principles with accumulative grants received to the amount of USD 200 thousand and currently, he holds a patent for A System of Sustainable Construction Materials and has produced more than 200 scholarly articles.
Mazlan is also a practicing architect and has vast working experience both in Canada and Malaysia having accumulated an architectural building works value of USD 1 billion. Whilst his experience in Canada, he worked with Byrne Architects Inc. which is the first Architectural firm in North America to receive the ISO 9001 quality management recognition. He is a UKM Professional Consultant to various government organization as well as academic reviewers in architecture for various universities in Malaysia.
Prof Dr Sarani Zakaria graduated in BSc (Hons) Chemistry from Bishop's University, Quebec, Canada (1987), MSc and PhD in Pulp and Paper Technology from UMIST, Manchester, United Kingdom in 1991 and 1994, respectively. Prof Zakaria is an expert in utilising bio-resources lignocellulosic materials especially from plant biomass in converting them into various high value-added products. Her research focuses on the area of pulp and paper technology, wood plastic composites, bioresin, cellulose derivatives and regenerated cellulose with the combination of nano functional materials such as cellulose nano crystal, nano fibrillated cellulose, metal oxide, silver nano particle, etc. Prof Zakaria has published her research finding in 161 research articles in the international and local journals and more than 150 conference proceeding papers, 11 Chapter in book, 6 books (1 under review). She has filed thirteen (13) patents/utility in Malaysia (MyIPO) and three (3) international (PCT). Prof Zakaria has received more than RM10 Million research funding as project leader and key researcher from local and international agencies and industries. Prof Zakaria has attended and delivered research finding in many local and international conferences as planery, keynotes, invited speaker and as oral presenter. Prof Zakaria has supervised 48 PhD and 46 MSc postgraduate students and 4 Post Docs. She has won the National Intellectual Property Award 2016 and 27 medals in the products competition. Prof Zakaria was awarded various prestigious research fellowships such as from Apec Women Fellowhips, Flinders International Research Fellowships, Brain Gain, Canadian Industrial Development Agency (CIDA), Association of Commonwealth University (ACU), TEKES-Finland and Japan Promotion for Science (JSPS. Prof Zakaria has established a very strong international research collaboration with various universities all over the world. Prof Zakaria was the Malaysian coordinator appointed by ERASMUS MUNDUS ALFABET program (the mobility grant) worth more than €3 Million collaborating with 7 EU universities and 11 Asian universities (2014-2018) and currently the project leader for UKM on Improving Malaysian HE knowledge towards a Wood and Funrniture Industry 4.0- Making 4.0 granted by Erasmus+ between 4 HI in EU and 4 Malaysian Uni + MTIB.

Sharifah Nabihah Syed Jaafar is a senior lecturer at Universiti Kebangsaan Malaysia (UKM). She received her bachelor (2007) and master degree (2009) from UKM and doctor of philosophy (2013) in University of Natural Resources and Life Science (BOKU) Austria. She is a life member of the Malaysian Solid-State Science and Technology Society (MASS). Her interests are biorefinery, renewable chemistry and bio-materials. She received 8 awards during the innovations and inventions competitions at national and international levels. In 2017 she was honored with Young Woman in Science (Materials Science) given by the Venus International Foundation and an Australian-APEC Women Research fellowship in 2018 that enable her to undertake a research attachment at the University of Melbourne. She has authored and co-authored 28 articles in refereed journals 12 conference papers.
Prof. Dr. Wickneswary Ratnam is teaching in the Faculty of Science and Technology and holds the position of Technology Deputy Dean of Industry and Community. Improving Malaysian HE Knowledge towards a Wood and Furniture Industry 4.0. She has led collaborative research work (with funds totalling RM3 million) on Acacia genetics and breeding since 1988. Comprehensive information on genetic diversity and breeding systems of Acacia auriculiformis and A. mangium, Acacia hybrid mapping populations, molecular markers (SSRs, CAPS and SNPs), ESTs, transcriptome sequences, microRNAs and genes related to wood formation for improvement of wood pulp quality in Acacia hybrid are the major outputs. QTLs identified for four main agronomic traits (wood density, plant height, diameter at breast height and biomass) will be useful for the breeding of Acacia with better wood and fibre properties in the future through marker-assisted breeding and gene manipulation. Expert in Plant Genetics and Biotechnology. Her publications include book and book chapters (14), journal papers (117) and proceedings (>100) with a H-index of 22 and total citation of 2181. She has 6 IPs on New Plant Varieties of rice and one patent pending on lignin gene from Acacia auriculiformis x A. mangium hybrid.